本年度推出的《神奇女侠》电影叫好叫座,神奇女侠亦力压群雄成为DC扩展宇宙中最受欢迎的女性超级英雄!Hot Toys现以自家创作的COSBABY Q版人偶设计,参照神奇女侠於电影中不同的服饰造型,利用逗趣可爱的baby form形态分别设计出马术战斗丶训练装甲与戴安娜公主造型的三款不同COSBABY (S) 迷你珍藏人偶,满足粉丝们收藏这位超级女英雄的欲望!
其中穿上以红丶蓝色为主调的经典战服并骑着战马的神奇女侠为马术战斗版;穿上传统金色战服以接受格斗训练的神奇女侠为训练装甲版;加上身穿现代服饰丶手执盾牌和宝剑的戴安娜公主,三款不同造型的神奇女侠 COSBABY (S)印证了神奇女侠如何成长蜕变成真义真女神!喜欢的朋友们不要错过啦!
Being of the most iconic female characters in DC Extended Universe, Wonder Woman has gained considerably huge amount of popularity from this year DC's blockbuster Wonder Woman! Today, Hot Toys is excited to officially announce the newest additions – Wonder Woman Cosbaby (S) series as the first Wonder Woman collection!
Standing about 5-10.5 cm tall, the Wonder Woman Cosbaby (S) series features a rotating head. There are three styles of Wonder Woman in this series and all of these stylish Cosbabies are holding an engraved sword.
The first one is dressing in her classic red and blue armor, it also comes with her black horse (the horse stands about 5cm tall). The second style will definitely be one of the most fan-favorite Wonder Woman Cosbabies as it features Wonder Woman wearing her suit outfit with hat and glasses when she was disguised to hide her true identity as Diana Prince, while she is holding the shield. The third style is Wonder Woman in her training armor when she was on the island of Themyscira alongside the mighty Amazons.
Save the world with Wonder Woman now by adding these trio to your Cosbaby collections!
Hot Toys – Wonder Woman - Wonder Woman Cosbaby (S) Series
Hot Toys 《神奇女侠》COSBABY系列 三款 (COSB417-419)
~ Cosbaby Series ~
| | | |
| --- | --- | --- |
| | | |
| | | |
| | | |
| | Wonder Woman (Training Armor Version) Cosbaby (S) | |
Special Features:
- Wonder Woman characters in stylized Cosbaby form
- Approximately 5-10.5cm tall
- Rotatable head
Release date: Approximately Q4, 2017 – Q1, 2018

**Prototype shown, final product may be slightly different
**Product details could be subjected to change without further notice
WONDER WOMAN and all related characters and elements © & ™ DC Comics and
Warner Bros. Entertainment Inc. WB SHIELD: TM & © WBEI. (s17)
© 2017 Hot Toys Limited. All Rights Reserved.
====================================
COSB417:神奇女侠 马术战斗版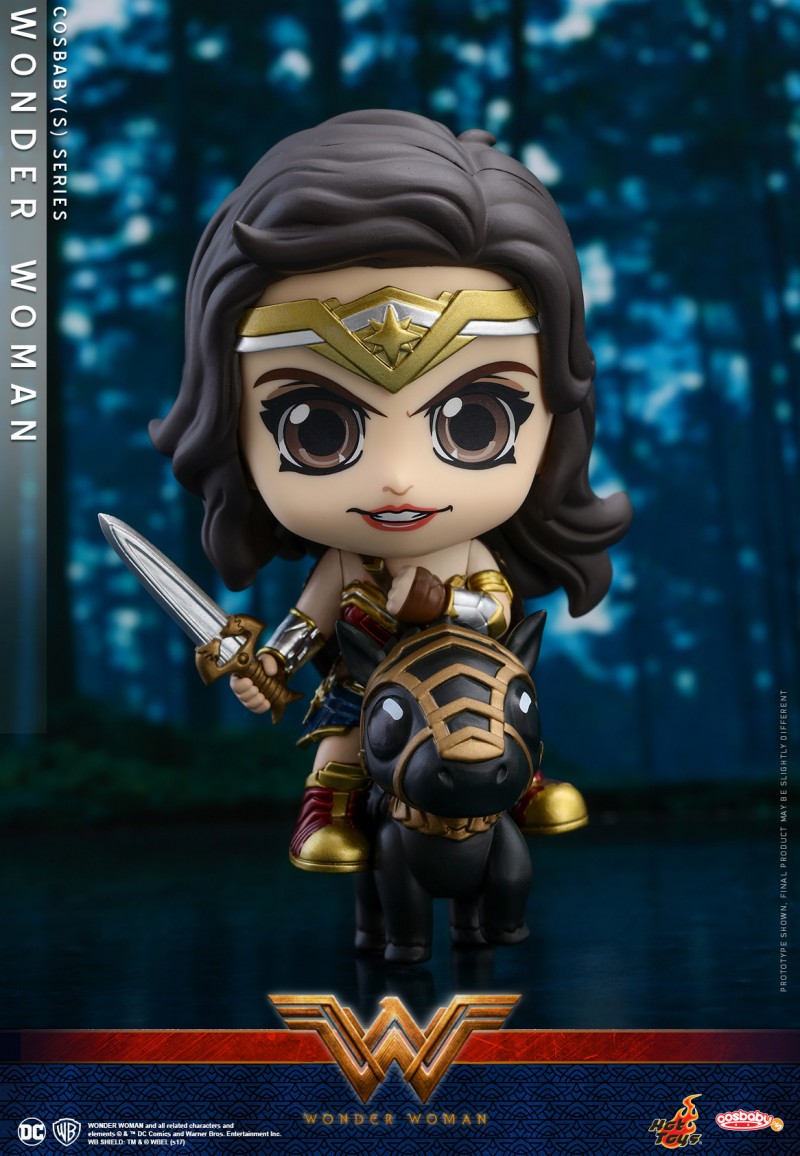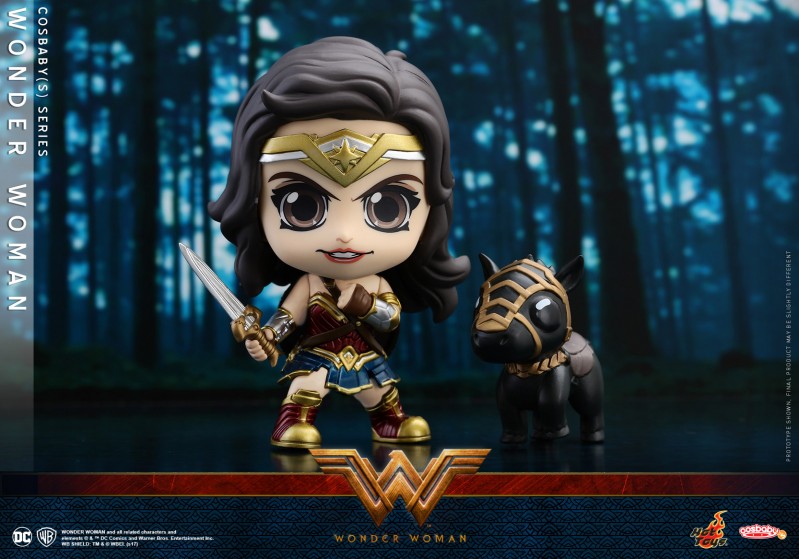 ====================================
COSB418:戴安娜公主版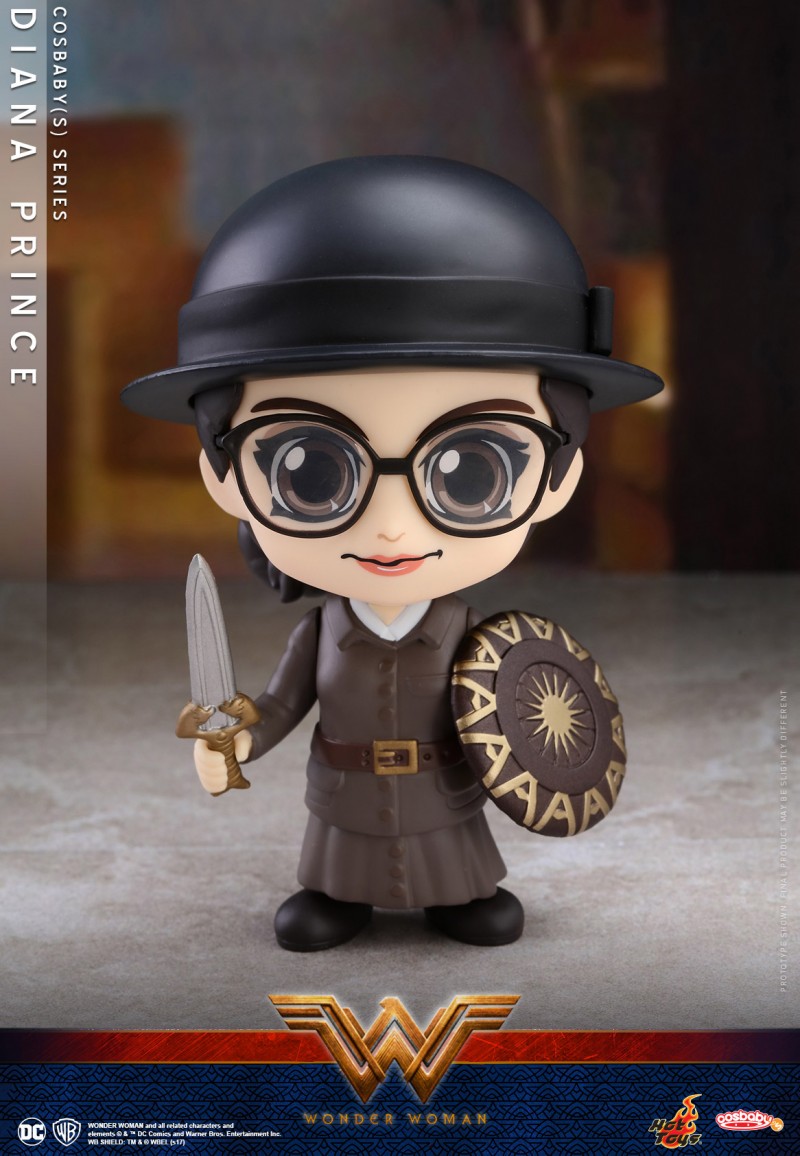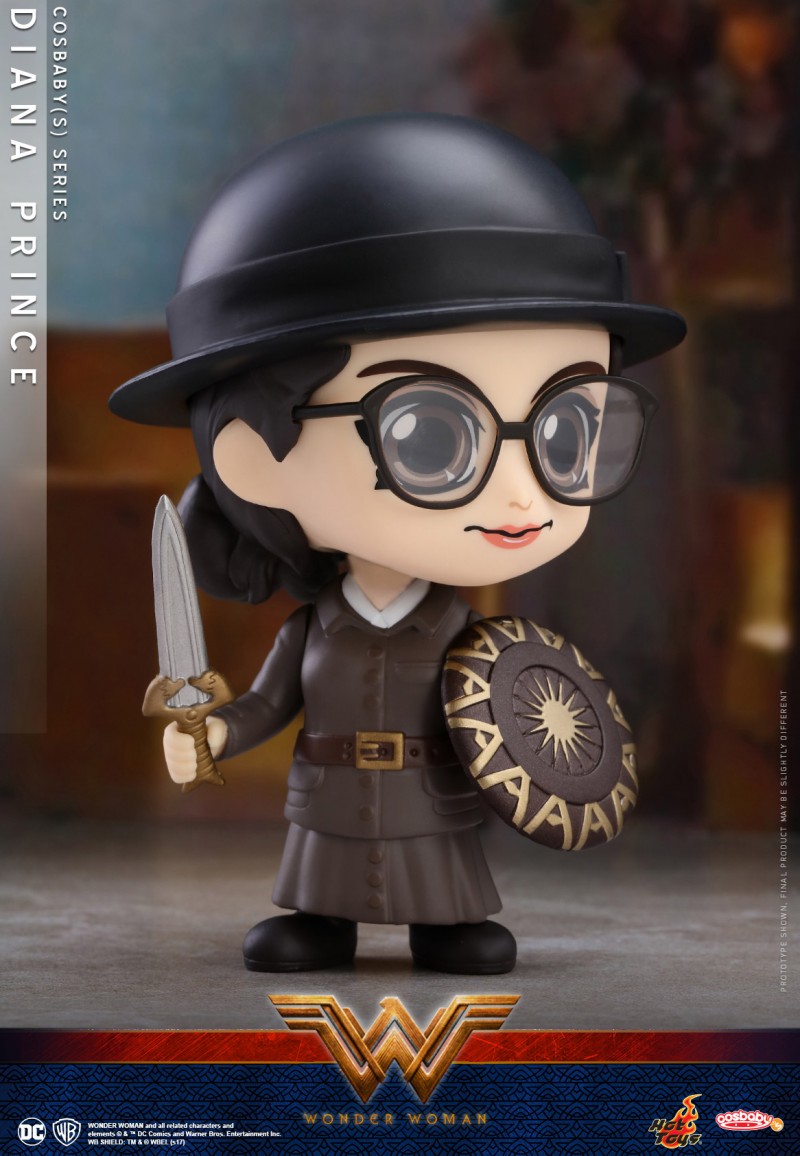 ====================================
COSB419:神奇女侠 训练版